Education News
JUST IN: Teachers Who Fall Into This Category Should Fill This Form…-GES
JUST IN: Teachers Who Fall Into This Category Should Fill This Form…-GES
The management of Ghana Education Service has sent a notice to all teachers who are returning from study leave to fill out forms since the application portal has finally opened.
The letter issued by GES reads;
"We bring to the notice of all prospective GES Staff returning from Study Leave with Pay that, the 2022 posting form has been uploaded online for qualified teachers to apply."…
Teachers in this category should visit www.gespromotions.gov.gh to complete their forms.
The filling of online posting forms begins on Thursday, 1st September 2022.
According to the letter it will end on Wednesday, 21st September 2022.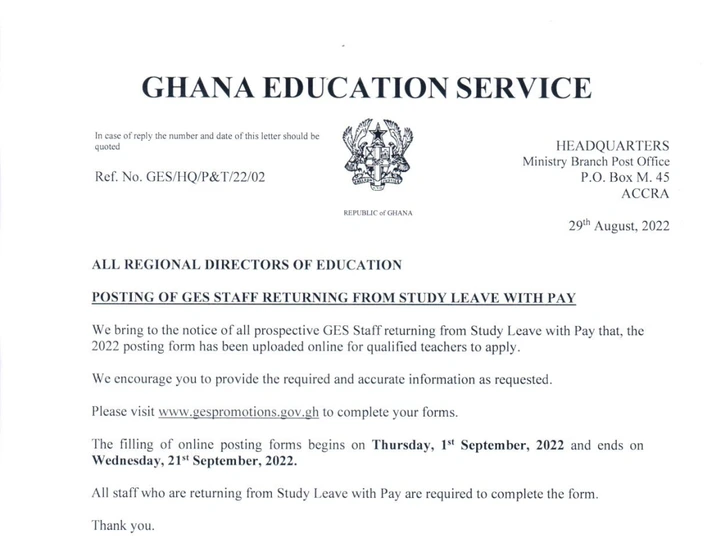 https://t.me/gesnewsupdates