Entertainment
Man turns down proposal from female classmate who rejected him when he was poor
Man turns down proposal from female classmate who rejected him when he was poor.
A gentleman declined a proposition from a female classmate.
When they were in high school, a female classmate rejected him.
After working his way to the top, the lady finds him appealing enough to consider him as a boyfriend.
In an attempt to contact the guy, Obi, the lady, identified only as Sharon, addressed a message to him in the debate that Twitter influencer @jon d doe made public.
When Obi asked how he received a message from her, she replied that she gained his phone number via their class's group chat.
She was blunt and incisive in her description of the young man who had relocated to another nation.
She emphasized that despite living abroad, Obi has created a home for both his mother and himself.
Sharon, who surely admired his accomplishments, proposed to him while he was still single.
Obi giggled at her comment and said, "She's not okay." But Sharon refused to go, insisting that he had asked her out in high school.
Obi replied by berating her for having the guts to contact him now that he is successful after she had previously ignored him while dating older, wealthier men.
After giving her a piece of his mind, Obi warned her to stay away from him and banned her on WhatsApp.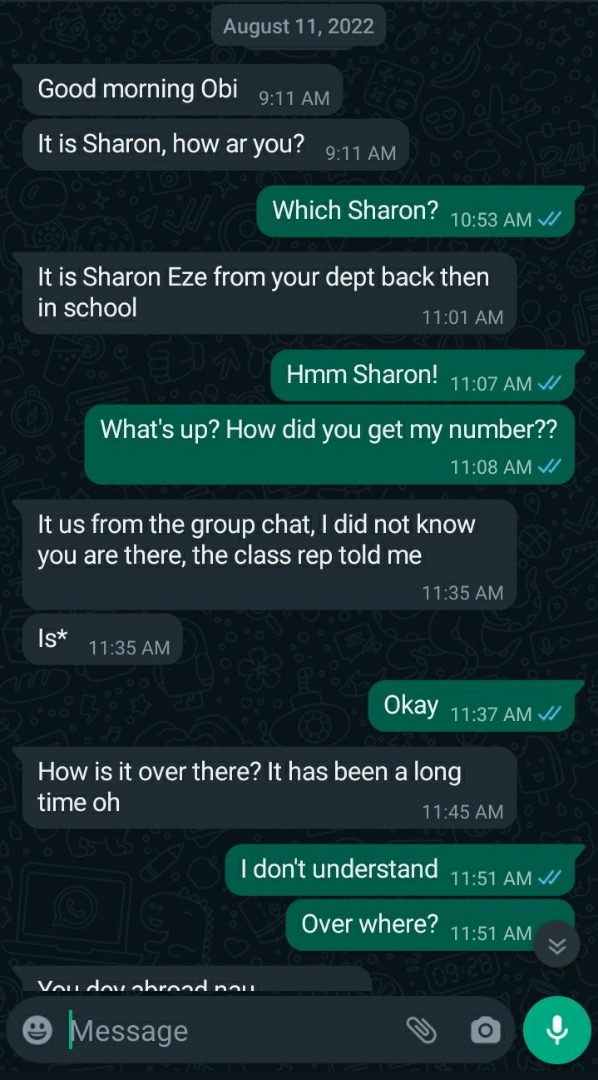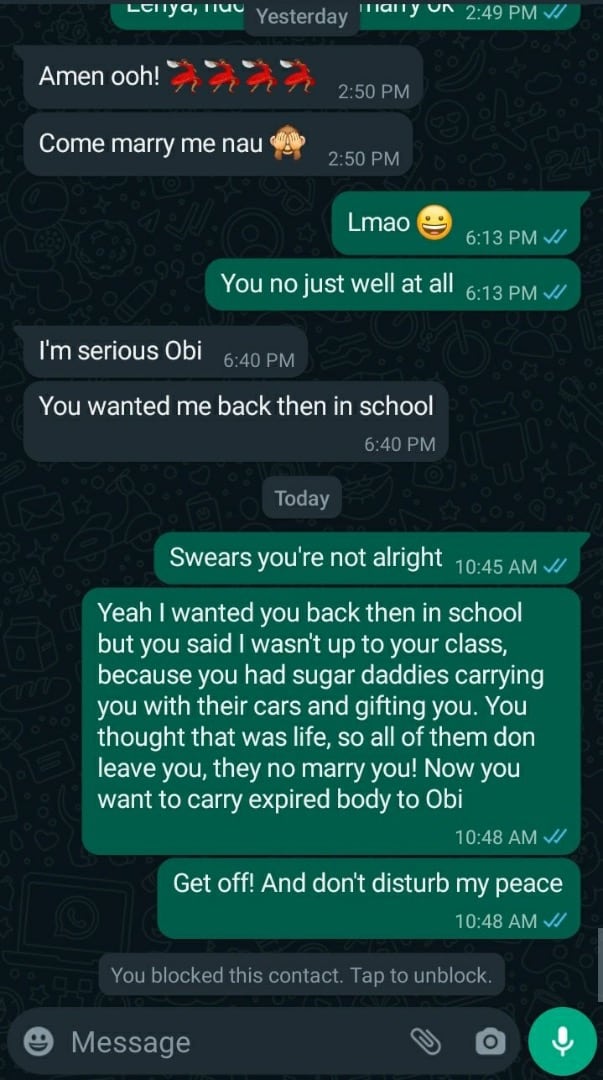 https://t.me/gesnewsupdates