Local News
Rare Photos of the soldier killed in Ashaiman surface online
Rare Photos of the soldier killed in Ashaiman surface online
During the weekend in Taifa, an Ashaiman area, a 22-year-old member of the Ghana Armed Forces (GAF) band from Sunyani in the Bono Region was slain.
On Saturday morning, he was fatally stabbed by unidentified assailants.
The dead, Sheriif Moro, reportedly asked for permission to go home since he wasn't feeling well, but his remains were instead sent to his family.
Just this morning, several men in uniform launched an attack on Ashaiman locals in an effort to track out the attackers of their colleague in response to the terrible incident that has been spreading on social media over the previous three days.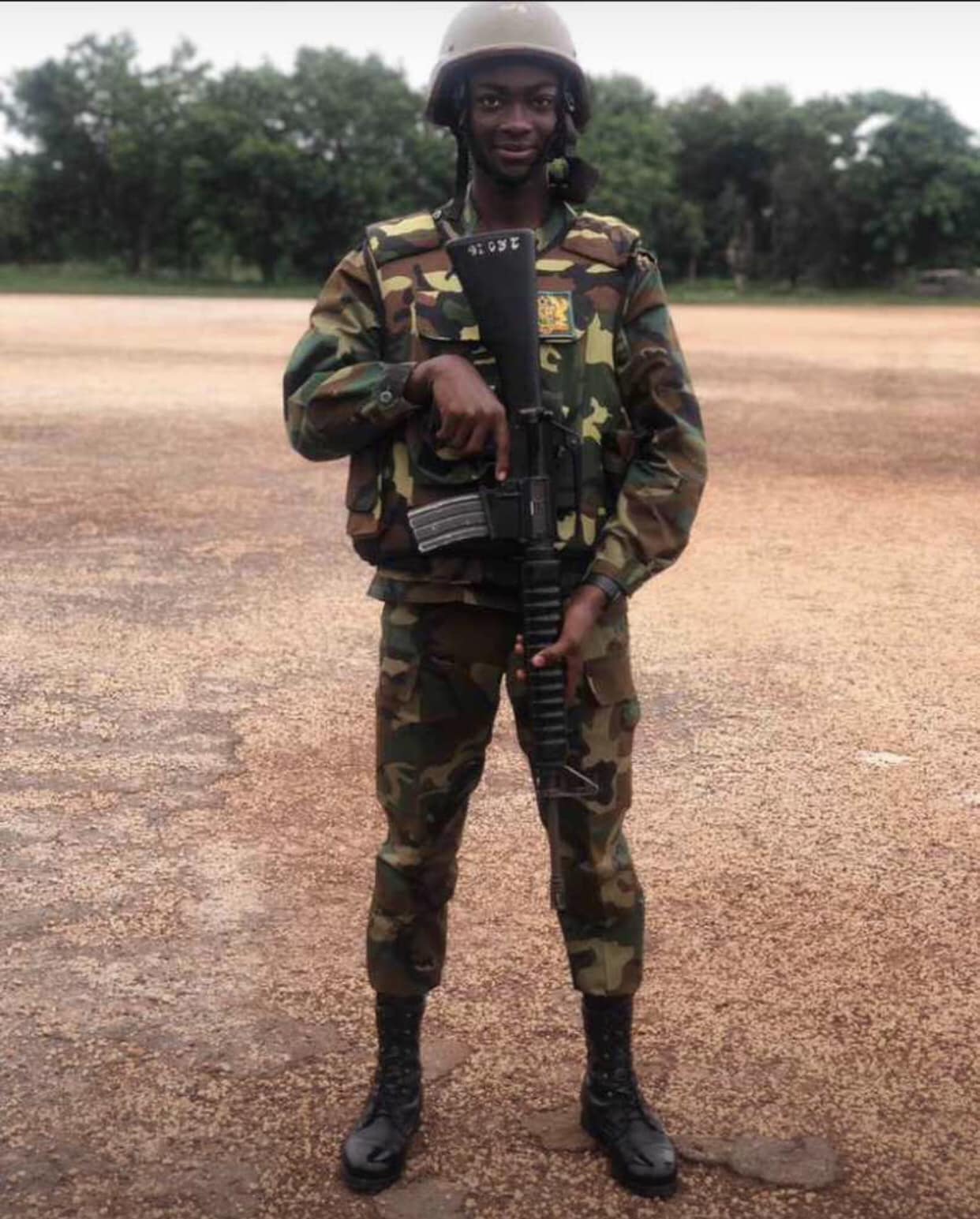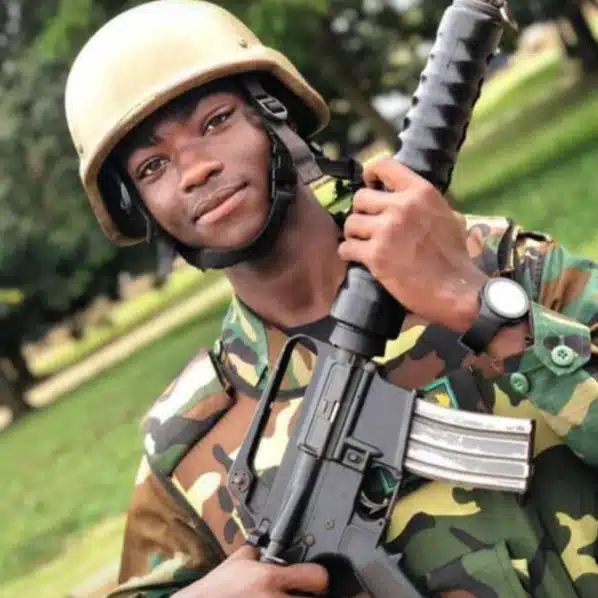 https://t.me/gesnewsupdates