Local News
Sad news in 1st July as gory accident leaves 7 dead at Goaso, Ahafo Region
Sad news in 1st July as gory accident leaves 7 dead at Goaso, Ahafo Region
In an accident on the Kukuom-Kwapong road in the Asunafo South District of the Ahafo Region, seven people have been officially pronounced dead.
According to reports, Goaso Fire Service employees who were en route to the victims' rescue were also engaged in another collision.
Sammy Asare of Adom News received confirmation of the occurrence from the Ahafo Regional MTTD Commander, DSP Ekow Gaisie.
According to DSP Gaisie, a taxi with the license plate GT 7008 – X and seven passengers traveling from Kwapong to Kukuom collided with a Man Diesel tipper truck.
He said that the crash occurred in an area known as Obaayaa and instantly killed all seven passengers in the cab.
DSP Ekow stated that the Asunafo North Municipal Fire Service sent seven personnel to the area after learning about the accident, but they were also involved in an accident on the way there.
He described how the fire tender's driver lost control and slammed into a Kia Truck that was parked on the side of the road. The Kia Truck then overturned.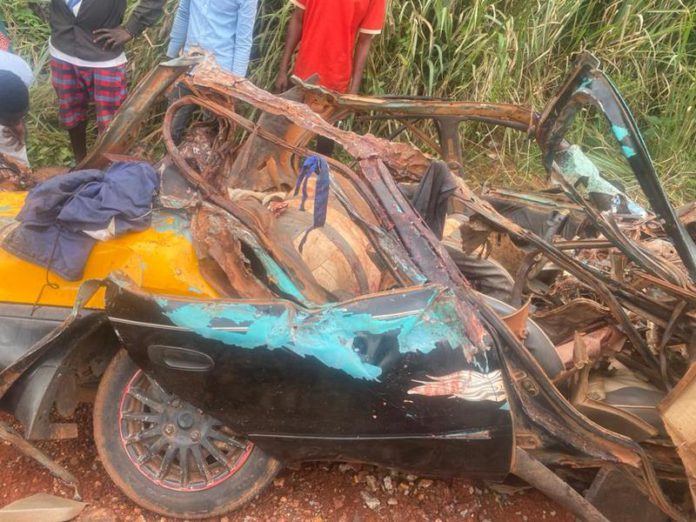 The only deaths among the Servicemen were injuries, though.
He said that the tipper truck's conductor also suffered injuries and was taken urgently to the Goaso Municipal Government Hospital.
He said that the same hospital's morgue had also received the deceased bodies.
https://t.me/gesnewsupdates