Sports
The latest about Thomas Partey following claims that he's arrested for rape
The latest about Thomas Partey following claims that he's arrested for rape
Since it first broke, information concerning the alleged arrest of a 29-year-old Premier League footballer has been generating headlines all around the world.
After rumors surfaced that the football player had been detained for rape in North London, Thomas Partey became a hot subject as comments on social media, particularly on Twitter, focused on the Ghanaian international football player.

The London-based athlete, who is in his 20s and is well-known globally, will compete at the World Cup in Qatar in November, according to a previous report by SportsBible.com.
The arrest of Thomas Partey, who would miss the full season due to rape charges, has also been hinted to by the Twitter account opinions james.
But in a recent development, it appears that Thomas Partey is presently in Germany alongside his colleagues, according to verified reports.
There is some evidence that Thomas Partey is not the person who was detained because he was photographed with Arsenal's recently signed Gabriel Jesus.
This is the picture;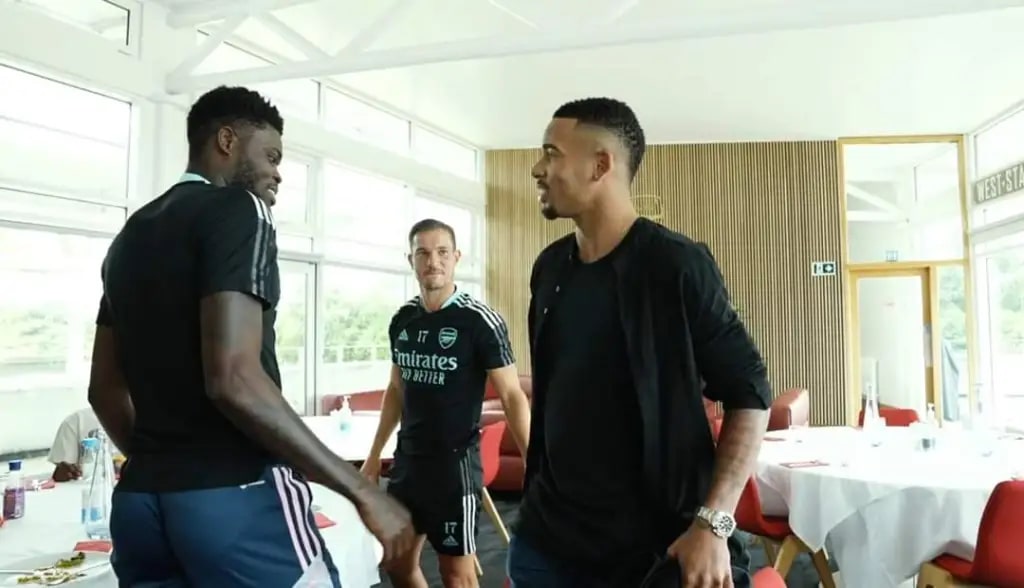 https://t.me/gesnewsupdates