Local News
Video: Nursing Training Ladies In Pants Only Run 100m As Fire Guts Their Dormitory
Video: Nursing Training Ladies In Pants Only Run 100m As Fire Guts Their Dormitory
The electrical strike at Dadiesoaba Nursing Training College in the Ahafo Region's Asutifi South District resulted in a large fire outbreak inside the school ladies' dormitories. According to reports, the fire burned everything in the dormitory.
The fire overtook the girls' dormitory, which was built a few years ago, and destroyed everything.
The event happened late on Sunday afternoon.
Mrs Paulina Addai, a hostel tutor, told Nananom FM's Sulley Dramani that many attempts were made to call fire service personnel in the District when the event occurred, but none were successful until one from another district arrived later.
She claimed that the lack of a fire hydrant exacerbated the effects of the effort to put out the fire.
Mrs Madeline Teni Kwose, the college's principal, stated that while 218 students lost their things, no one was injured.
Hon. George Boakye, Regional Minister of Ahafo, paid a visit to the scene. NADMO was directed to give them with relief materials.
Some of the kids who lost their belongings spoke to Power News about the horrible situation they are presently going through.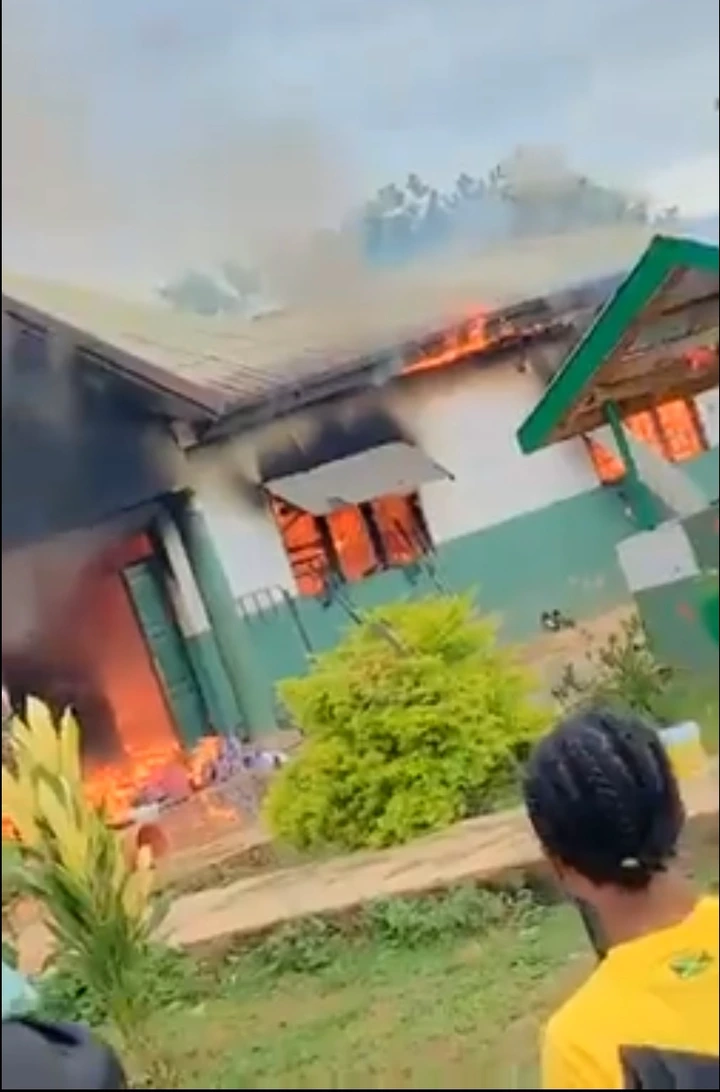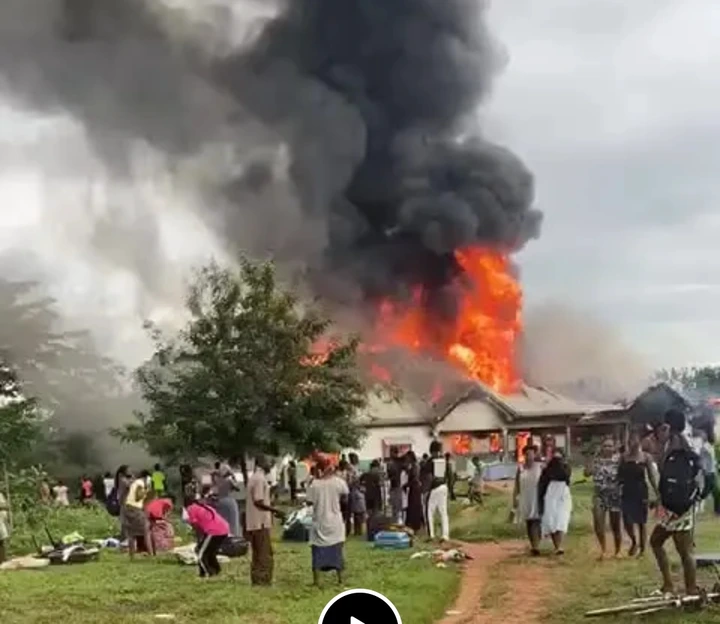 https://t.me/gesnewsupdates